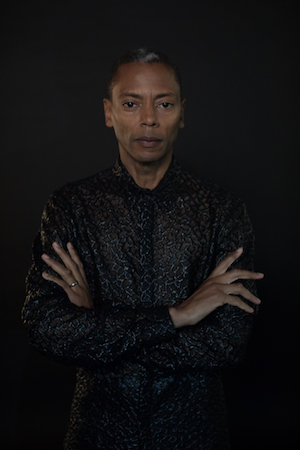 Jeff Mills
Jeff Mills has never wallowed in his DJ status and kept on multiplying outstanding performances, at the intersection between music, contemporary art, pop culture, design and science fiction, while running his own record label, Axis Records, from 1992 onwards. After conquering Detroit's early Techno scene as The Wizard in the 80s, as a part of the Underground Resistance, he took up with his prime inspiration, Space and Science-Fiction. The 2000's marked a turning point, when he started to merge his music with other arts. He decided to create a new soundtrack for Fritz Lang's "Metropolis", which brought him to many other cine-mix performances and movies soundrtacks including «Man From Tomorrow » he coproduced with a French filmmaker Jacqueline Caux. Jeff Mills has shown numerous performances and exhibitions in artistic institutions such as the CCCB of Barcelona, the South Bank Center, the Barbican Center, the Cinémathèque Française, Pompidou Center, the Art Fair Monte Carlo…
In 2015, almost ten years after "The Exhibitionist" a real-time film, multi-angled collection of his DJ sets, capturing the motions of his art with turntables), Jeff Mills launched "Exhibitionist 2", in which he goes even deeper into real-time mix. Started in Tokyo, 2015, Jeff Mills created Spiral Deluxe, his first band since Underground Resistance, displaying an Electronic Jazz Fusion. In 2017, he took residence at the Barbican Center in London, where he presented "From Here to There", a series of four innovative conceptual events marrying electronic music with symphonic sounds and other art forms. Jeff Mills was the first DJ to collaborate on, perform, and capture on DVD, concerts with Classical orchestras. It all began in 2005 with"Blue Potential later called "Light from the Outside World", still scheduled performed all over the world. A second piece of the kind was presented in 2013, "Where Light Ends", and a third, inspired by Holst's "The Planets" premiered in 2015. Upcoming orchestral piece "Lost In Space" will debut in France in April 2018.
Jeff Mills was decorated in 2007 Chevalier of the Order of Arts and Letters by French Government and in 2017 to be Officier, in recognition for his contributions to the Arts.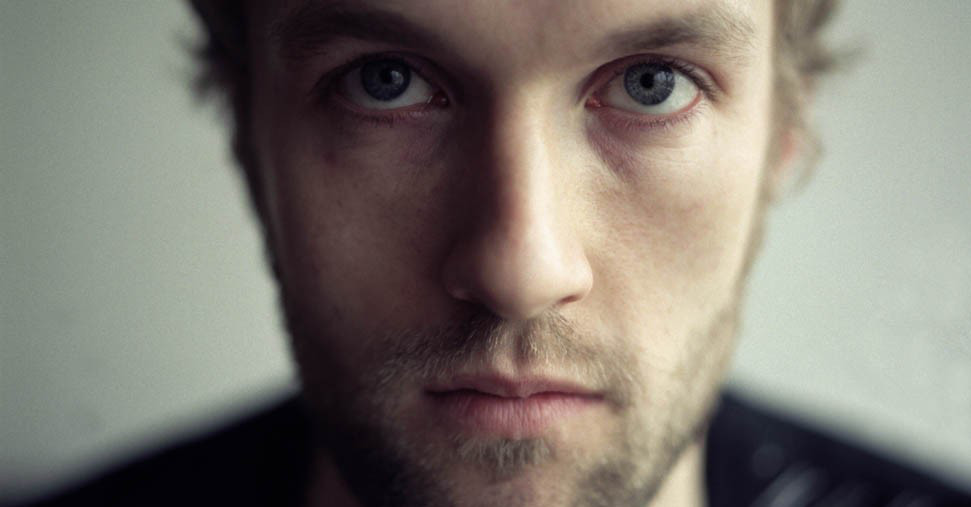 Gabriel Prokofiev
Gabriel Prokofiev is a London-based composer, producer, DJ and founder of the Nonclassical record label & club night.
Composing music that both embraces and challenges western classical traditions, Gabriel has emerged at the forefront of a new approach to classical music in the UK at the beginning of the 21st century. His Concerto for Turntables was performed at the BBC Proms in August 2011 to critical acclaim and it has since been performed by Seattle Symphony and Copenhagen Philharmonic.
Prokofiev's own distinctive sound is informed by his background as a producer of hip-hop, grime, and electro records, as well as his earlier involvement in electroacoustic music at York and Birmingham universities, which saw him win a Residency prize at the prestigious Bourges International Electroacoustic Music Competition in 1998. His classical composing career began 2003 with his first two String Quartets, which he composed for the Elysian Quartet, though he continued producing electro & grime, and also began his Nonclassical Remix series (and has now produced over 30 Remixes of contemporary classical works).
In March 2015 he made his Royal Opera House debut with a 1 hour contemporary dance work with genre-defying choreographer Shobana Jeyasingh, 'Bayadere: The Ninth Life' which has since been nominated for the British Composer Awards 2015.
Gabriel is currently the composer in residence for Orchestre de Pau Pays de Béarn in southern France, who premiered the first chapter of his new orchestral City inspired series: Carnet de Voyage in September 2015, with movements on St Petersburg, London & Vienna.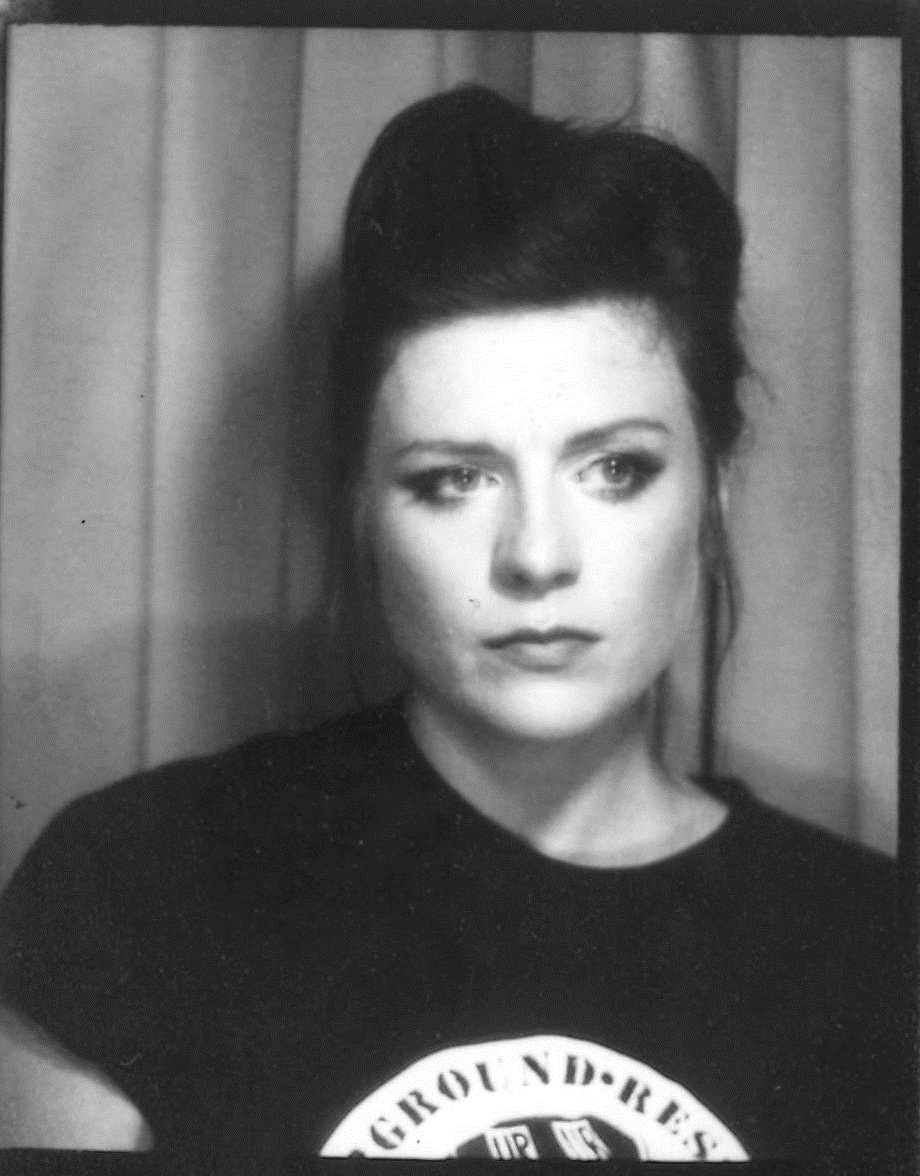 Astrud Steehouder
Astrud Steehouder is a musician, vocalist and producer who performs under the name Paper Dollhouse. She has released albums on Jane Weaver's Finders Keepers-related Bird records, Night School, Folklore Tapes and MoonDome.
In 2015 Astrud started the MoonDome label to release new and archival Paper Dollhouse recordings. In 2018 the label released the group's third album 'The Sky Looks Different Here' which received widespread praise from publications including Fact Magazine and the online record store Bleep.
As Paper Dollhouse, Astrud recently performed before the Carl Craig Synthesiser Ensemble at The Barbican and has recently appeared on a special 2 hour NTS radio show where she played records that have influenced the group and label.
Astrud has previously studied music production, film scoring, sound design and sound engineering at Morley College and currently works at The Wire Magazine.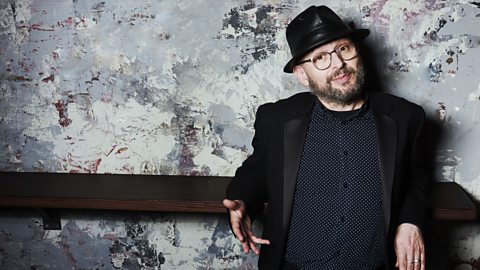 Max Reinhardt
Max cannot deny he is a mixed bag, but the contents all revolve around music.
He's one of the regular presenters on that voyage into uncharted waters that is Radio 3's Late Junction. He has been known to crop up on the BBC World Service intermittently, also as music consultant/co-scriptwriter on Radio 2's South African music series Freedom Sounds, and has featured in a Radio 4 documentary on his theatre piece 'Ketubah'.
Max is musical director/composer at the 'Oily Cart'. Established in 1981, Oily Cart works entirely with children, many with complex disabilities, and often in special schools.
"Where Oily Cart has gone before, mainstream theatre for adults often follows a couple of years later." (Lyn Gardner, in The Guardian.)
In summer 2009 Max curated the huge Late Night Radio Event at Tate Britain and he worked on a commission for the 2010 Spitalfields Festival.
With Rita Ray, he's put together a host of innovative club nights in the UK and internationally like The Shrine and before that The Mambo Inn, and with Rita shares Artistic Directorship of several music festivals including Celebrating Sanctuary.
His creative partnership with Rita extends to performance of music and the spoken word. Rita and Max act as curators and consultants with a number of venues and other festivals as well as tour internationally as the band 'Shrine Synchro System'.
Max also curates and performs as musician and DJ at 'Radio Gagarin', a regular London–based club night come mini-festival.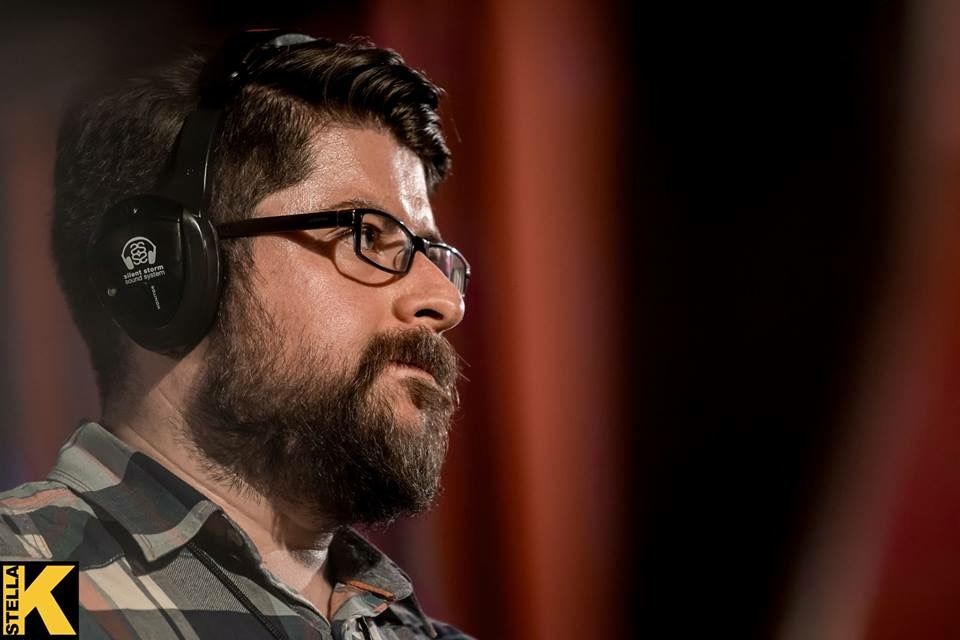 Camilo Salazar
Camilo Salazar is a guitarist, composer, sound artist and sound engineer. As a sound engineer Camilo has worked in a number of recording studios and venues in Colombia, the USA and the UK, across a wide range of genres. Some of his credits include Bill Laurance, David Crosby, Laura Mvula, Snarky Puppy, Rhianna Kenny, Susana Baca, Charlie Hunter, Cassidy Janson, Jacob Collier amongst others.
Camilo began studying sound engineering and classical guitar at the Pontificia Universidad Javeriana in his home country of Colombia. In 2001 he relocated to New York to continue studies in classical guitar. He was later offered a scholarship at the University of North Texas where he was awarded a BMus (Hons) and MMus degree in composition and computer music.
Before joining Morley College in 2009, Camilo spent a year as an artist-in-residence at MANTIS (Manchester Theatre in Sound) of University of Manchester, where he was commissioned to create a new work based on materials from the Delia Derbyshire archive. His electronic works have been performed internationally at the International Computer Music Conference (Denmark and USA), SEAMUS (USA), Electronic Music Midwest Festival (USA), Electric LaTex (USA), Vientos Cruzados (Colombia), Synthèse (France), Sanctuary Loop (USA), OK Electric (USA), Short Circuit at the Roundhouse (UK), and the Sensoria Festival (UK).
Camilo is an active promoter and curator of sound art. He is currently the project leader and curator for The Engine Room.