Upcoming events.
The Engine Room 2023: International Sound Art Exhibition
The Engine Room 2023 exhibition will take place from 24 April – 18 May 2023 at the Morley Gallery, London and will showcase some of the selected works from The Engine Room Sound Art Competition.
Exhibition Dates: 24 April – 18 May, 2023
Exhibition Hours: Monday to Friday 10-5pm
Saturday 1-5pm
Late Opening TBC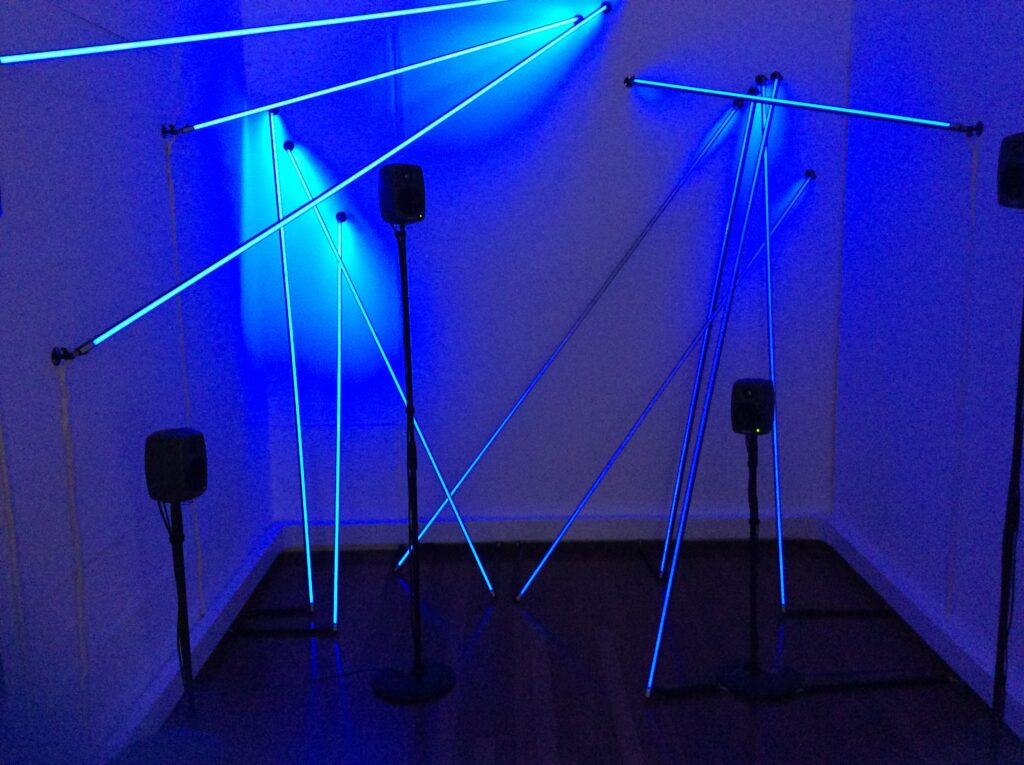 We have selected 19 incredible works which will be exhibited at the Morley Gallery between April 24 – May 18, 2023. In addition a work by Prize Winner (2015) Andrea Patrick-Bryne will be premiered as part of the exhibition.
Finalists:
Ville Aalto (Finland)
Daria Baiocchi (Italy)
Jessica Beechey (United Kingdom)
Elliot Buchanan & Benjamin Harrison (United Kingdom)
Original Copy (United Kingdom)
Jason Gibbs (USA)
(United Kingdom)
Claude Heiland-Allen (UK/Germany)
Sujin Jung (South Korea)
Joshua La Gallienne (United Kingdom)
Ke Peng & Bryan Yueshen Wu China)
Kevin Poulton (United Kingdom)
Marina Sanchez (Ireland)
Sam Scott (United Kingdom)
Adam Stanovic (United Kingdom)
Martin Thompson (United Kingdom)
David Upton (United Kingdom)
Chen Wang (China)
Monty Williams (United Kingdom)
Andrew Zhou (Australia)
Guest Artist: Andrea Patrick Byrne (United Kingdom)