Breaking Media
Steve Jones, Sally Rodgers
Jukebox selection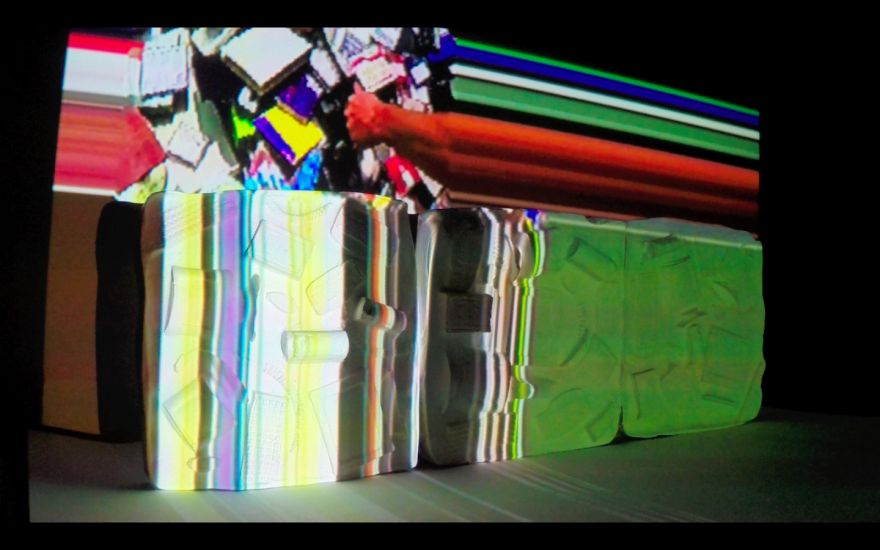 Breaking Media shows the artists Sally Rodgers and Steve Jones destroying their back catalogue of analog and digital media.

In June 2013, Rodgers and Jones were moving from their recording studio in Cornwall. Over a period of twenty years they had built up a collection of fragile and obsolete recording material - multi-track tapes, floppy disks, DAT tapes, cassettes, Zip disks and 1/4" magnetic tapes. Like layers of geological strata, each storage media described the relentless shift of audio technologies. As neither had the space or inclination to continue storing this accumulated media archive, they decided to destroy it all, constructing a temporary installation from the wreckage.

To complete this cathartic process they also buried the ashes of their much loved friend and collaborator, Paul Lamb, thus expanding the destructive act in to a ceremony of death and renewal.

The 'renewal' takes the form of new creative practice that emphasises the mobile technologies - Smartphones and iPads – which they used to capture this process. These files were played back as a performance, processing image and sound with Max/MSP/Jitter and Ableton Live. The resulting document is projected via a Pico micro-projector onto miniature relief sculptures bearing representations of obsolete computer.